Kim, Gavin, and Hide in Japan: Nagoya Bashing and Nagoya Loving
Posted on April 24, 2017 by Gavin Kajikawa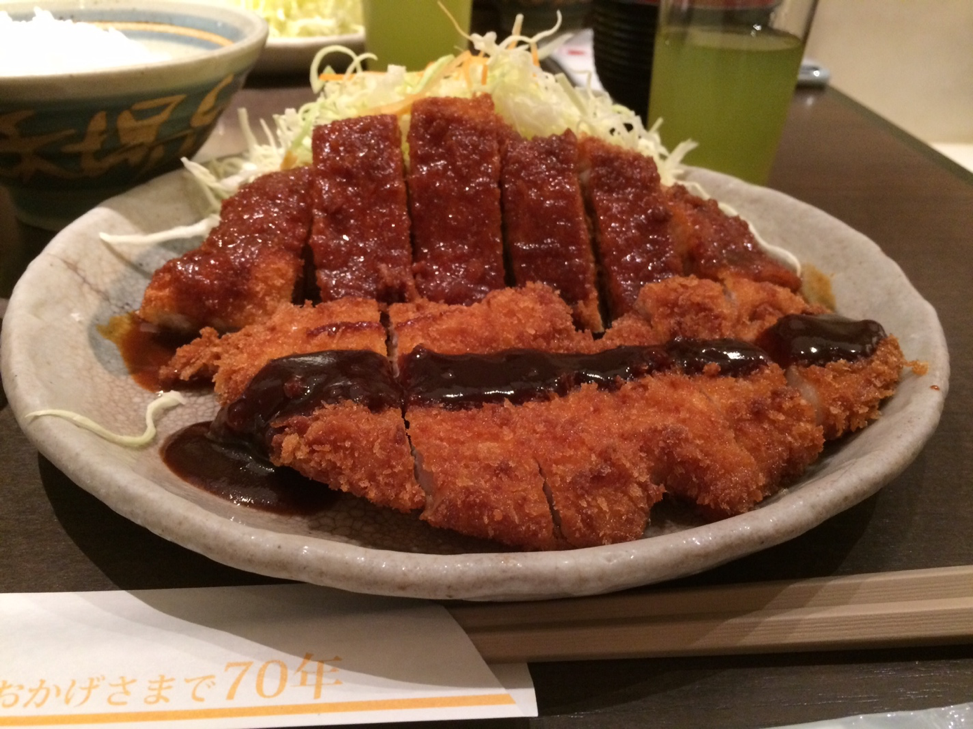 We are now in Nagoya, the third largest metropolitan area of Japan, home of 9.1 million people. We found out that Nagoya gets bashed by others in Japan as the most boring city in the country. Fortunately, we're not here for sightseeing. On the other hand, Nagoya is known for their miso katsu and that cannot be bashed, it's really good! Check out the restaurant's mascot; what's there not to like about this place?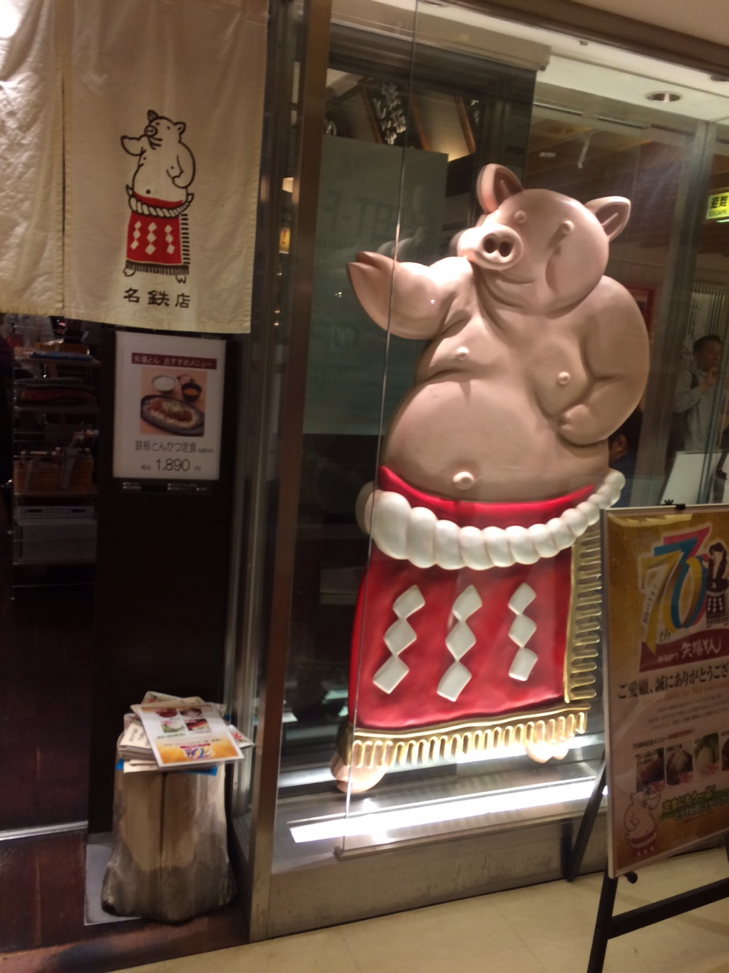 What has also been really good was the fellowship we shared with our brothers and sisters in Christ. Today we were able to spend time at All Nations Fellowship (ANF). ANF was a church plant started by Christ Bible Institute. This growing church has now hived into two churches.
Our first stop was to a suburb of Nagoya called Nagatuke. This is a growing and planned city where many families live (think Irvine). The worship was rich, the fellowship awesome, and the preaching familiar (in a good way :)). Pastor Kim preached about God's love and a brother in Christ named Kuni Hotta translated the message, bringing the Word of God to the Japanese congregation. What is interesting about this church is that many who make up this congregation are non-believers or young Christians. Amazing!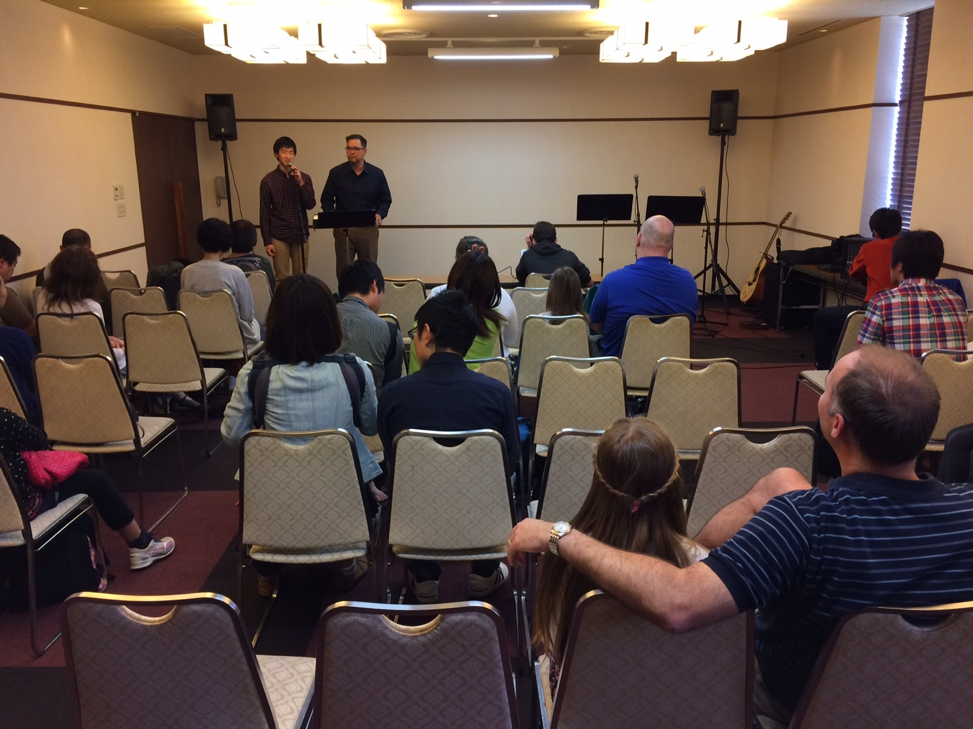 What is also amazing is that there was a non-Christian couple who was visiting for the first time. Believe or not, they are from Palos Verdes. The husband works for Toyota and now the family is back in the Nagoya area (Toyota City is a suburb of Nagoya). What is also amazing is that Hide and Yasuyo know the wife because she used to attend Rolling Hills Covenant Church's Japanese congregation's women's group!
After service we went to the house of one of the members for their small group time. Over bento lunches we listened as Christians and non-Christian shared their thoughts and questions from the message.
Here are some thoughts from Pastor Kim:
I always enjoy visiting different churches, but it was a unique blessing to sit in on the ANF small group and answer questions about the message from mostly non-Christians. It was a truly beautiful picture of the church as Christians loved their unbelieving neighbors, showed them hospitality, and pointed them to Christ. The questions were honest and demonstrated a culture that does not hear the gospel enough. As I sat there, I thought to myself, "This is what church is about."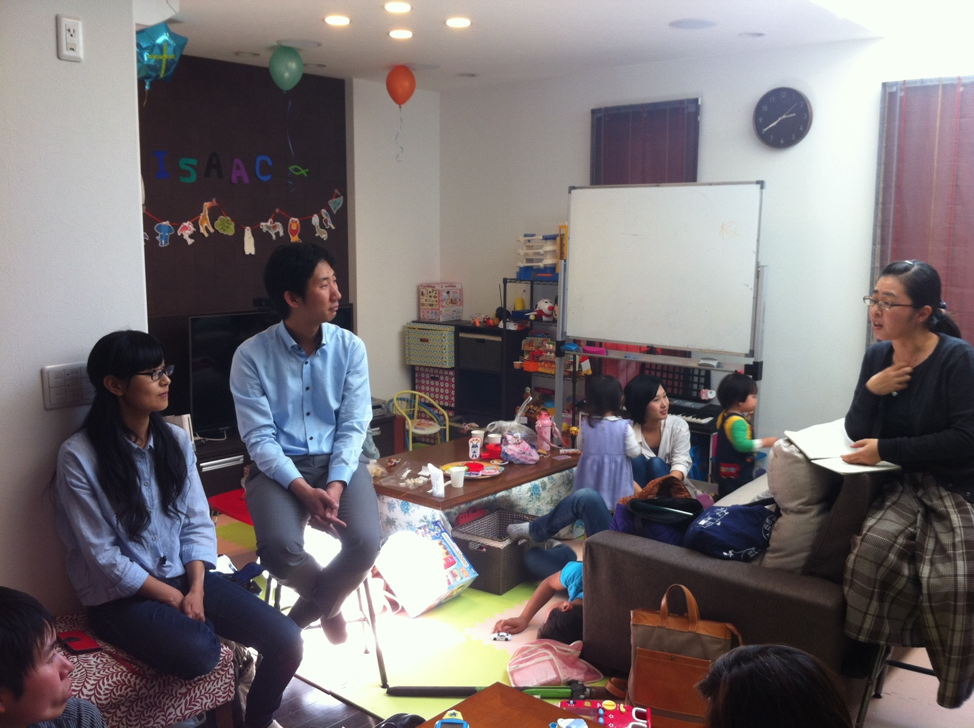 After the encouraging time, we had to leave our brothers and sisters (and hopefully future brothers and sisters) in Christ and traveled back to downtown Nagoya for our next stop. The downtown ANF church meets at CBI's building. This congregation's make up is different with more younger adults and there is definitely more of an international flavor to it. The fellowship was just as rich as the morning.
God is using His church, like the two ANF church families to share the glories of Christ!
After service, Brett and Taylor Rayl, along with their two young kids, wanted us to see something, so we followed them. Brett is the executive director of CBI but he hails from South Carolina and his wife Taylor is from Dallas, Texas. Both of these states are vastly different from Japan, but they were willing to let go of the glories of America for the glories of Christ's kingdom.
We followed the Rayls to the 46th floor of the Midland Square high rise and ended the day by watching the sun set over the land of the rising sun. In the lengthening shadows, we prayed that God's glory would shine brightly in this dark land.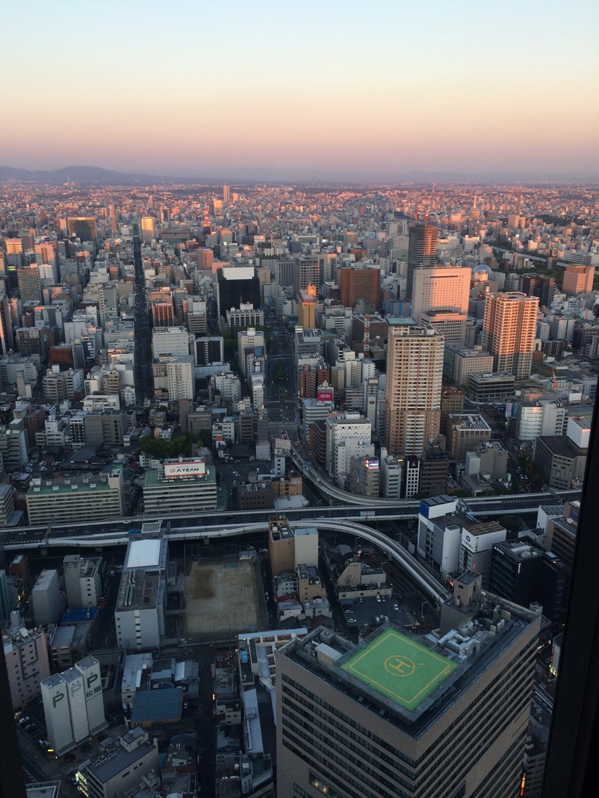 In the lengthening shadows, we prayed that God's glory would shine brightly in this dark land.
Prayer Requests
Pray that the gospel will continue to be treasured by the two ANF congregations.
Pray that there would be fruit from Pastor Kim's message on God's love.
Pray for the Japanese Christian church that God's bride will shine brightly by treasuring the gospel and sharing the gospel.