Post STM Update (Kaitlyn Hirakawa)
Posted on August 15, 2018 by Kaitlyn Hirakawa
The following is a post short-term missions trip update by Lighthouse's Kaitlyn Hirakawa.
During the month of June, I got the opportunity to be sent as a missionary to a country in East Asia. I went along with an organization named Cru in a group of 12 other people: 3 team leaders, 2 children, 1 staff member, and 6 college students. For 5 weeks, we took Asian language classes, and went to different university campuses to make friends, and eventually share the gospel with our new friends. In a typical week, we would have classes for 4 days of the week, and we would be talking to students on campus or prayer walking for 5 days of the week. We also had a team bible study through Galatians, as well as discipleship time, and family dinners with the whole team. Since the short-term missionaries were still in East Asia while we were there, we got to have some overlap of students to talk with and hanging out.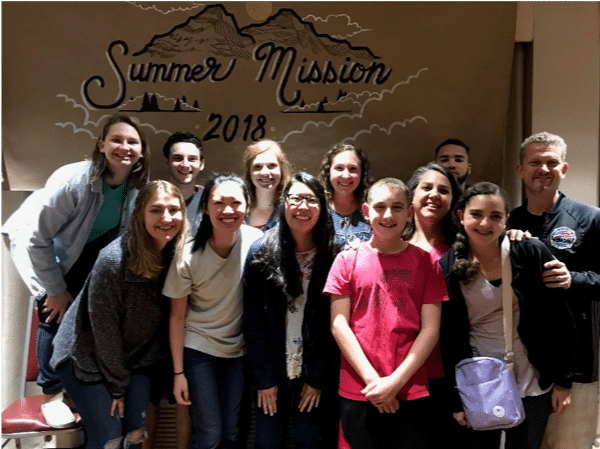 In the first couple weeks, it was hard to get used to our surroundings and the language. None of our team members could speak the language fluently, but we had the help of our classes and the short-term missionaries. It was difficult not being able to convey my most simplistic needs to people working in the stores and restaurants. Many of the people there had assumed that I was someone that was from East Asia or was the tour guide of the group, so the people there had a hard time understanding that I could not speak their language even though I looked like them. This made me more hesitant to talk to the students at the universities because it took a solid 10-20 minutes to try to explain how I could not speak their language. I later realized that I doubted God's work to use me just as I am to do his work. Throughout the whole trip, God had given me East Asian students who were very patient with my terrible language skills and were very understanding.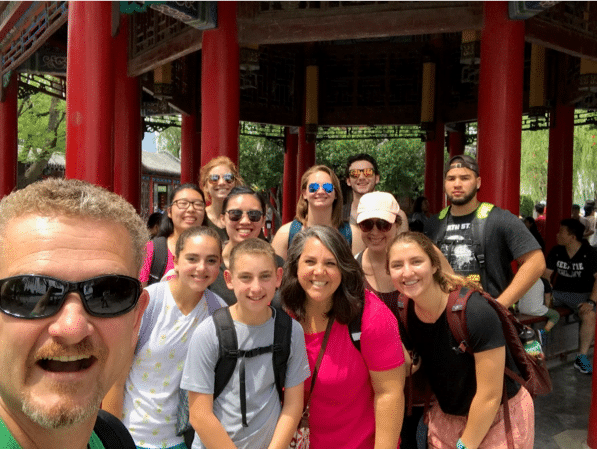 During the course of the mission, God had protected us from having security issues with the students, government, and security. East Asia is not friendly to missionaries and has laws against sharing the gospel to this region, yet we were still able to come in and evangelize to students without opposition. I think the biggest prevention of sharing the gospel in this region is that a lot of Christians from the region do not share the gospel with their children or even their family because of the risks of being caught sharing what they believe. It is not common for people in this culture to share what they believe because they are told to keep quiet. It is surprising that many of the students who we had talked to know a Christian or knew someone whose parents or relative was a believer.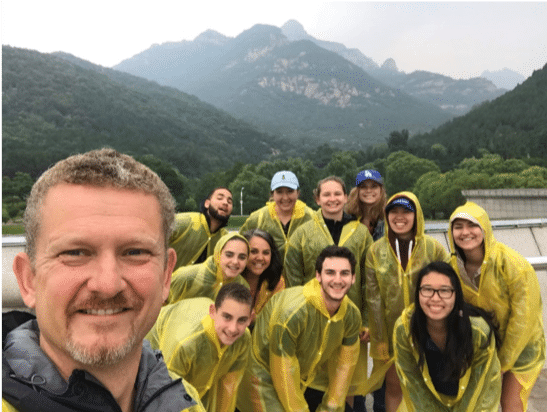 Overall, what happened to be the most encouraging during this trip was the unexpected moments of God's faithfulness. Before coming to East Asia, I got the chance to talk to two of the national staff with Cru who are working as long term missionaries in East Asia. I got to meet them again in their country and hear their testimonies. I also got to talk with Cheryl, who was from Canada and came to East Asia without any knowledge of Asian language. This was encouraging because Cheryl has been in East Asia for more than 5 years and is able to converse with students and other staff members almost fluently.
Another moment happened to be in the middle of the trip. Since I have not been on another mission trip before, I did not know what to expect as far as results go, but I was a little disappointed that all of our work did not look like progress in my eyes. I had prayed that God would just have one person come to receive Christ during our trip, and on the last full week of ministry, our team leader Scott shared his story about how he shared the gospel with a student named Riley, and he prayed to receive Christ and was going to start being involved in a church in the city. Lastly, I am blessed to have been able to share the gospel with two of my friends: Lily and Christine. Both of these ladies have listened to the gospel with open ears and open hearts and have gotten into contact with Christian students on their campus who will continue sharing the gospel with them and show them what the gospel looks like in our day to day lives.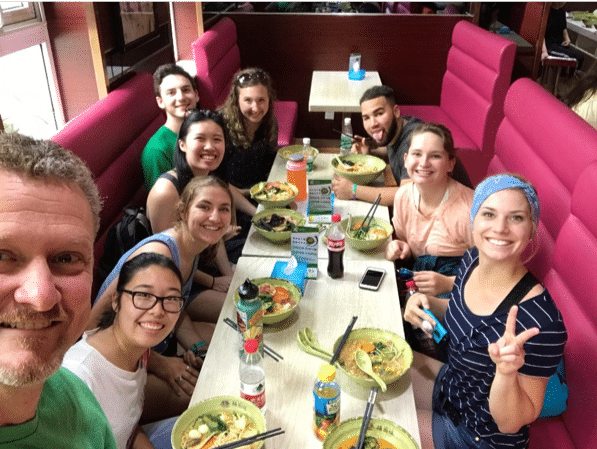 In conclusion, God is working around the world, even in countries that are closed off to free sharing of the gospel. This summer, God used our team to talk to 100 East Asian students. We talked about spirituality and the purpose of life with 32 of those students and shared a quick summary of the gospel to 17 of them. We shared the full gospel with 7 students and one student prayed to receive Christ.