2019 Japan VBS: Day 5 – Brief Update
Posted on August 3, 2019 by Emi Ito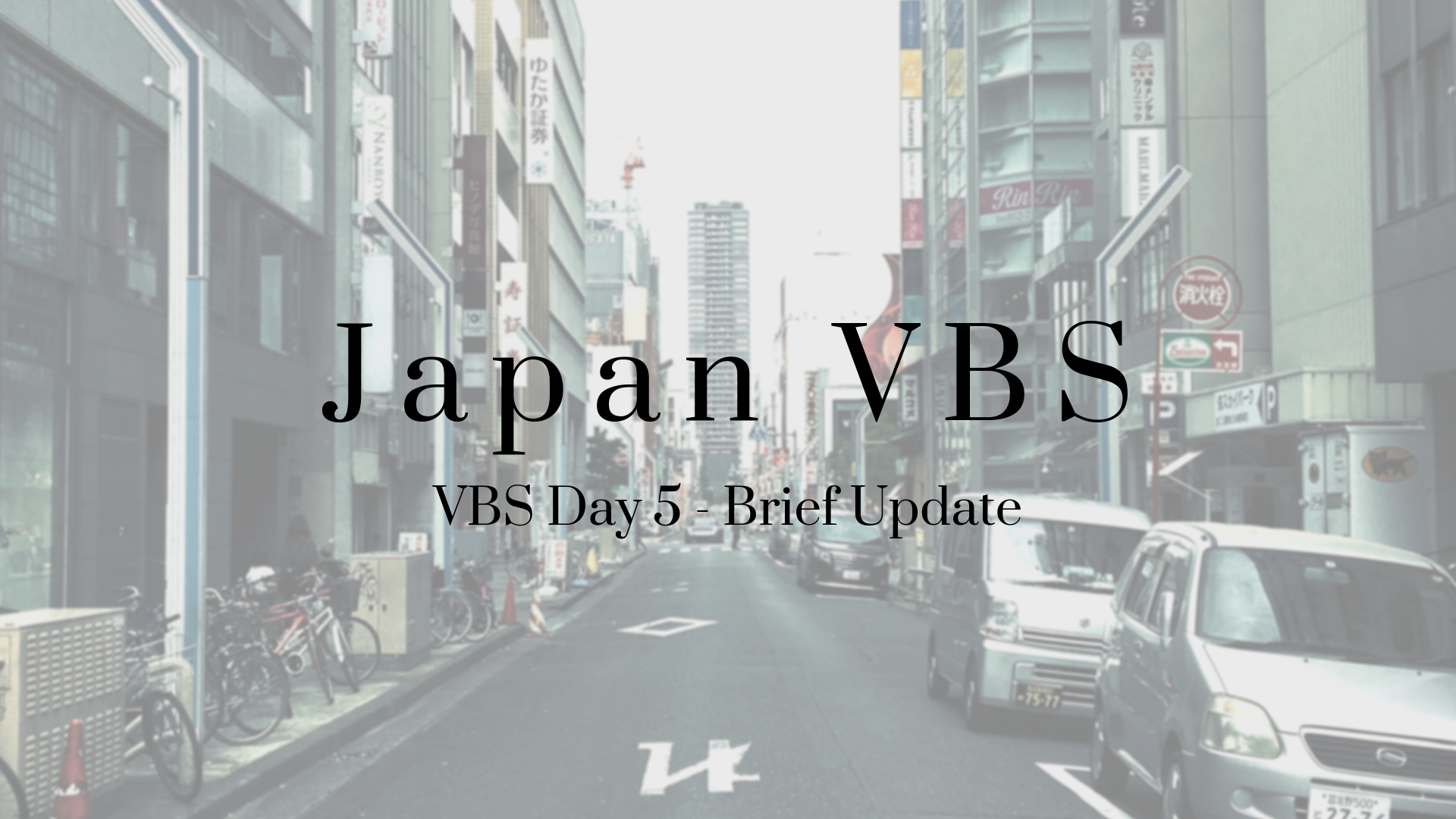 Brief Update!
Konbanwa (good evening)! Thank you for your continued prayers. Just a short update and praise report:
We finished the last official day of VBS! Today the children learned about Peter and John healing the crippled man in Jesus' name. The lesson was "God loves you when you are weak!" The kids got a chance to line up to take pictures with the mysterious Tiki-chan at the end. (Sources close to Tiki-chan report she felt like a celebrity.)
Machiko, Eren, and Christina made it safely!
We got everything done! We are especially thankful for the Kang family who let us use their kitchen (actually their whole house), and dropped us off at the train station so that we didn't have to walk as much!
Prayer Requests:
For the luau to go smoothly. We are now expecting 80 people, with 9 families who aren't regular church attenders! We are a little concerned that the space we reserved is too small, and also that the food may run out.
For the people attending tomorrow to also have open ears to hear the gospel message that will be shared tomorrow.
For the team to rely on the Lord for strength. We are all a little ragged, but are so thankful for this past week.
We are thankful for your partnership through prayer!