Ministry Highlight: The Bridge (Disability Ministry)
Posted on May 3, 2017 by Chris Wong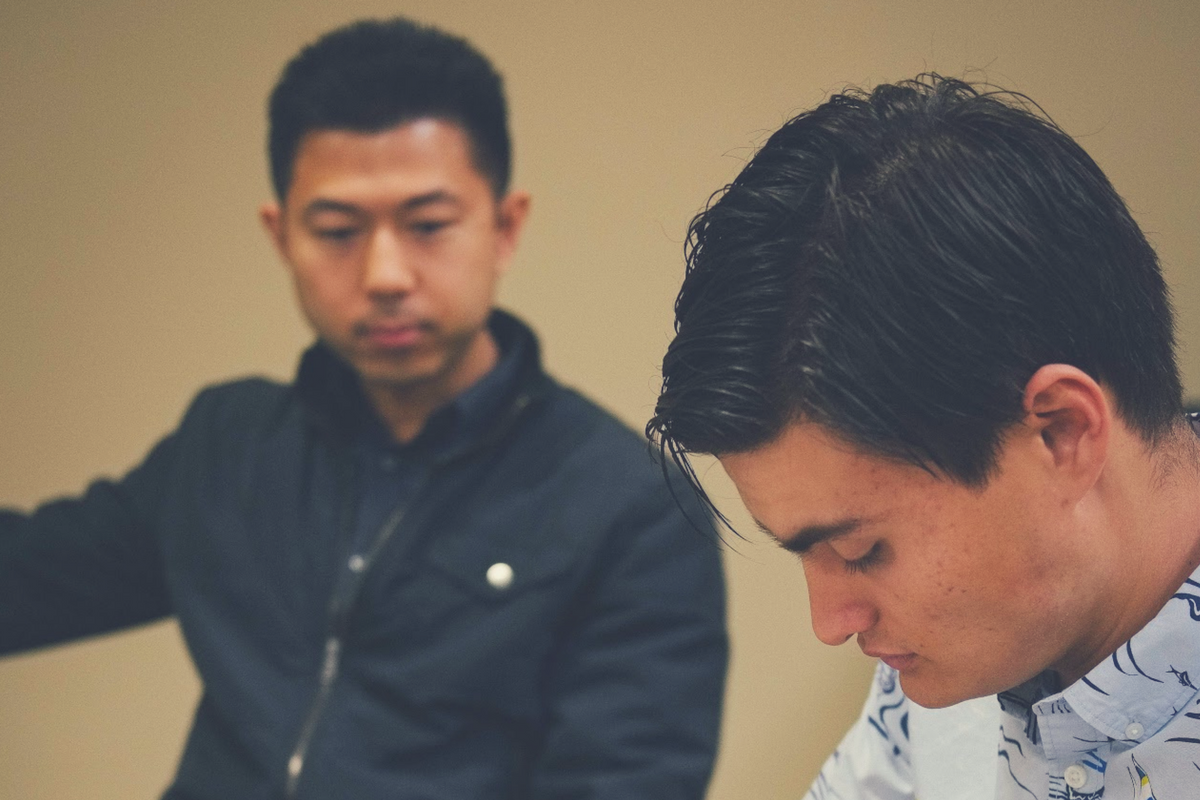 The following ministry highlight is provided by Jason Han, who currently serves in The Bridge, Lighthouse's Disability Ministry.
Also, please consider attending our upcoming lunch with guest speaker Bernadette Todd, who will sharing her testimony of how God has used her cerebral palsy for her good and God's glory.
How I became involved in this ministry:
My name is Jason Han. I have been serving with The Bridge disability ministry for about one and a half years now. It has been a joy and blessing for me to serve with Tate and the Hubert family during this time. I also had the opportunity to shadow some of our other children in our ministry as well. I now serve as part of the core Bridge team, which we just officially named at the beginning of this year. I am mainly responsible for shadowing Tate every other week and coordinating some of our family Bridge events. But I mostly add my worth by eating the food at our meetings and listening to and witnessing the amazing leaders and team members who really add the value to our ministry and church. I was tempted to pass this write-up request along to one of these more qualified core members, but as many of you know, it is impossible to say no to a request from Gina Hubert.
What this ministry has taught me:
Serving with the disabilities/special needs ministry has taught me a lot about my myself, the church, and most importantly, about God. It has brought me closer to understanding God's character, further shaping my world view, and trusting in God's sovereign and sufficient plan to ultimately bring him glory.
According to the Centers for Disease Control and Prevention (CDC), it is estimated that 1 in 6 children have some sort of developmental disability; ranging from mild disabilities such as speech/language impairments to serious developmental disabilities such as intellectual disabilities, cerebral palsy, and autism. This shows how common it is and how it is almost guaranteed we all know or will come across families affected with disabilities sometime in our life. I have been exposed to these families from afar, earlier in my life, but it suddenly became so real once close family and friends became directly affected.  I think it is common to have conflicting thoughts and emotions about this topic as I did, and admittedly still do. I struggled to reconcile the suffering in such extreme cases with what God has in store. My thoughts ranged from that of the assuming disciple in John 9 where I wondered if it was something parents were being punished for, to a sentiment expressed by the GOA Indian Chief Minister where he said people born with disabilities are due to a "mistake" and "negligence on the part of God."  Fortunately, God shattered those falsehoods and revealed some truth through his word and has opened my heart and mind that his work is behind it all. Through his word, God provides us with a radical picture of his economy that flips the order of importance of these individuals in his kingdom. Fortunately, for our church, we have the blessing of having some these families to share their lives with us and are willing to bless us and give us the opportunity for the church to live out God's calling.
"Through his word, God provides us with a radical picture of his economy that flips the order of importance of these individuals in his kingdom."
By God's grace, it only took me opening up the word to realize God specifically addressing the importance of these individuals and gives us a clear picture and direction of how we are to treat and love our children with disabilities. What continues to be a source of peace is knowing that there is no mistake in his creation of children, since he "formed my inward parts" and "knitted me together in my mother's womb." All of God's children have been "fearfully and wonderfully made" by our Creator (Psalm 139:13-14). There are no accidents with these children being born the way they are. All of his created children have value and purpose in God's kingdom.  In Exodus 4:11, God takes it further and takes ownership of his disabled creation, "Then the LORD said to him, "Who has made man's mouth? Who makes him mute, or deaf, or seeing, or blind? Is it not I, the LORD?"
1 Corinthians 12 gives us a beautiful picture of the importance of each member of the body and how each member is indispensable when it says, "and on those parts of the body that we think less honorable we bestow the greater honor" (1 Cor. 12:22-23). Luke 14 and Matthew 25 also made a significant impact in my conviction in that we are not just called to love, but that our King specifically calls who we are to love. A closer study of Matthew 25 showed me how serious God is about this topic.  He does not allow for ignorance or negligence to be an excuse to not love and serve the "least of my brothers" in need. Through his word, God has helped me recognize that there is purpose in his perfect, and sovereign plan and my part in it.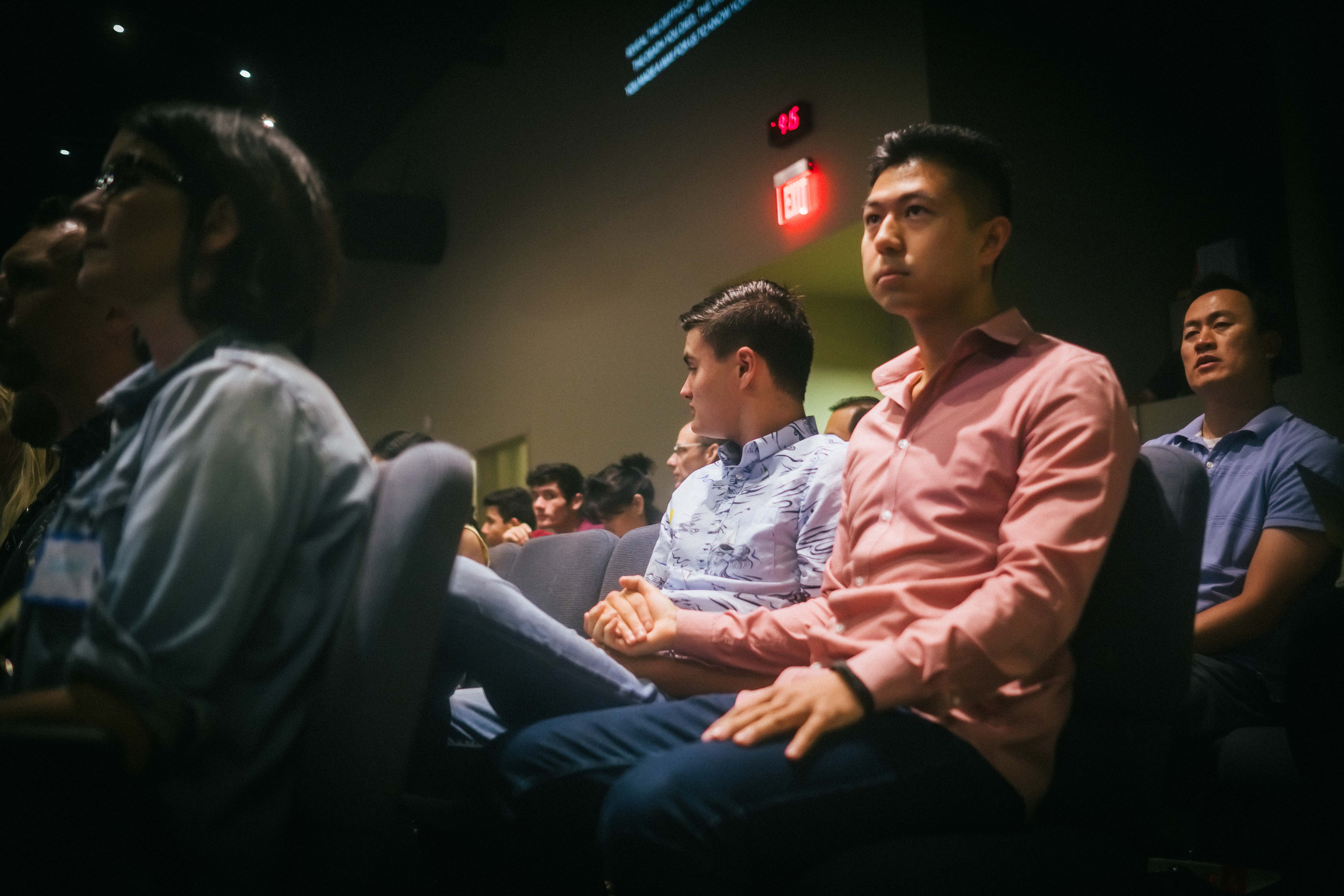 Blessings from the ministry and church:
Since I first attended Lighthouse, I have been so encouraged to witness the people displaying the picture of the church's body described in 1 Corinthians 12. I love that some of our children worship alongside the congregation as you may have heard some of their singing or loud declarations of "Amen!" in service. I also think it's great that some of the children with these disabilities are part of the classrooms and give the teachers and other children exposure and opportunities to learn, love, and serve them as well.
"Ultimately, we are all disabled and have special needs. The beauty of Christ is displayed and comes alive when we are serving his people alongside each other."
I have been so encouraged by the families and volunteers who I respect and admire.  So many have a natural gift and ability in serving these children. This has been apparent by some of the huge improvements I have noticed with one of our girls just in the last couple years. She is now singing alongside the church, while her reading and memorization skills have also improved dramatically. Some of our volunteers serving with the ministry have even decided to work with special needs children as their career choice so they would be able to utilize their gifts to reach and serve the community outside of the church. It is a joy and privilege to know and witness the hearts of such loving, and amazing people.
I also have been encouraged by the church leaders, staff, and elders who not only support the ministry, but are actively pursuing ways to invest in it. Lighthouse makes a clear effort to let the families know that "those families affected by disability are needy, but even more, they are needed in our church" (Pastor Kim Kira). The biblical counseling ministry has also been a great bridge for our ministry as well, as our core team has been involved in training. The counseling ministry displays the beautiful picture of people in need walking alongside and loving those also in need. Ultimately, we are all disabled and have special needs. The beauty of Christ is displayed and comes alive when we are serving his people alongside each other. I have been so fortunate to address and walk through my own heart disabilities through this ministry.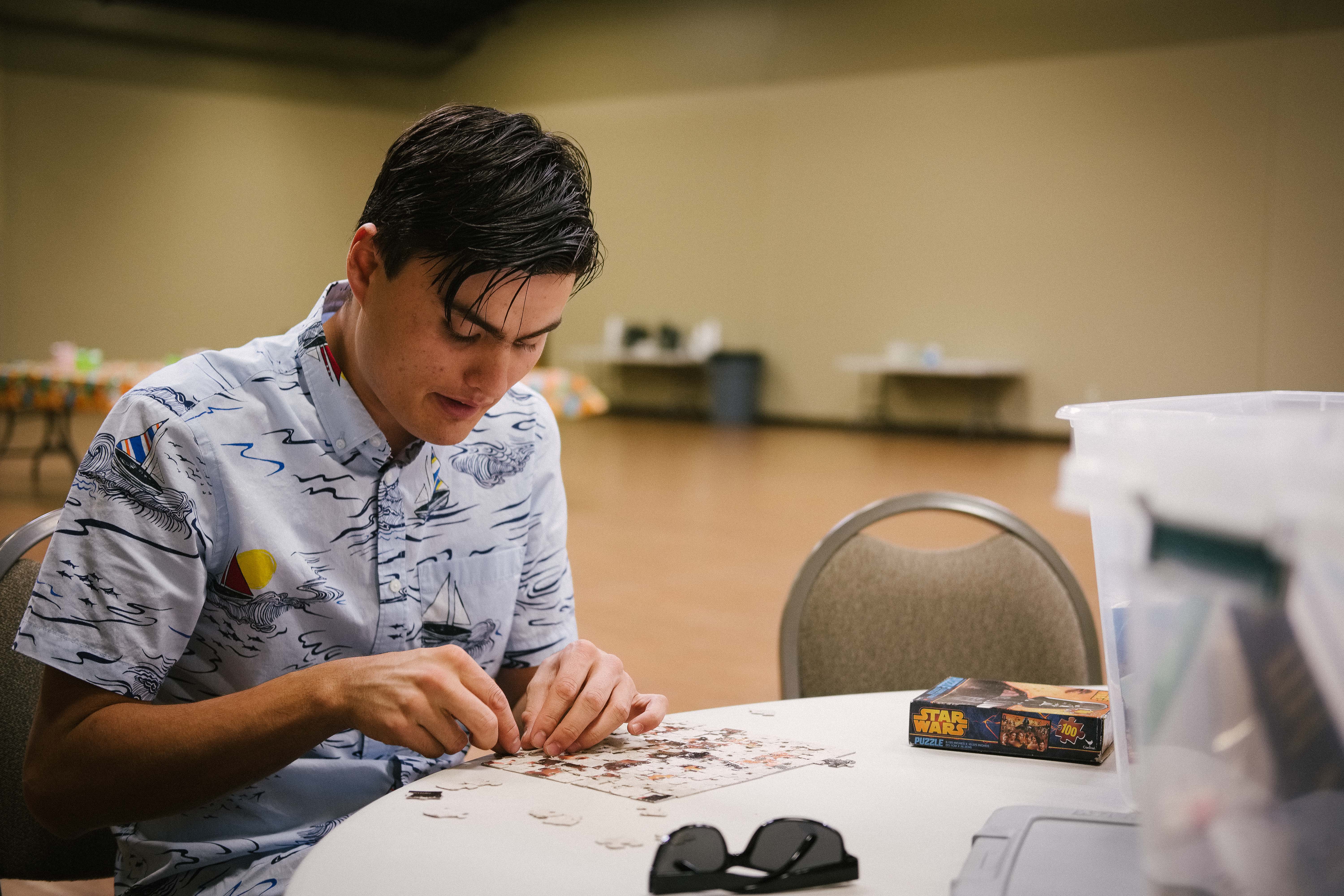 Encouragement to the church body:
Getting to know these families on a deeper level can be life changing. Families affected with disabilities are constantly dealing with unique sets of challenges. The daily pressures and stress can be overwhelming, which is apparent in the high divorce rates among families affected by disabilities. One thing that tugs at my heart is the hard truth of what parents have to deal when they have thoughts about reaching the end of their lives.  I recently heard a father of a girl with down syndrome in tears stating "I hope she dies before me, because there is no one to take care of her after I die." Unfortunately, I hear that is a common thought for these parents.  We even heard a similar concern in the testimony of one of our own families at our church.  I believe it is our job and duty as a church to make sure the families know their children will be taken care of in such cases.
When we think about ways we can serve and love, "The message to how Lighthouse and other churches can help our kids is treating them…understanding that they're created in the image of likeness of God" (Greg Hubert). These children respond to love just like any other child and there are plenty of tangible ways to help serve them and their families.  You can reach out to the Bridge ministry core team to see what we are planning and how you can help get involved.  There are also plenty of experts at our church and in our core team (not me, but I can do great job of directing you to them) to speak to about dealing with disability in our community.  Our mission and efforts are to serve those individuals created with mental and physical disabilities.  We exist to minister the Gospel and connect those created with these God-designed abilities with the church and the world. "If you truly believe in the value of life, you care about all of the weakest and most vulnerable members of society" (Joni Eareckson Tada).
Final insight from one of my heroes of the faith:
"There are children who rely on the help of others to survive their entire life.  Many people think it is better for them to go to heaven as quickly as possible, because life on Earth would be too difficult for them. But God sent them to the Earth with disabilities. They're not the unnecessary ones in the world.  God sent them to Earth with a purpose.  Children with disabilities teach many people, change many people, and help people reflect upon themselves which is why they are educators of society."

Pastor Jong-Rak Lee, JuSarang Church
The Bridge is Lighthouse's ministry to serve those individuals created with mental and physical disabilities. We exist to minister the Gospel and connect those created with these God-designed abilities with the church and the world. We provide shadows for children with disabilities so they can participate in children's ministry, Sunday service, and church-wide events. We also organize events throughout the year for the families and the church. Interested in being a shadow? Interested in being ministered to? Email us at bridge@lighthousesouthbay.org.