God-Centered Parenting – Part Two
Posted on March 30, 2017 by Chris Wong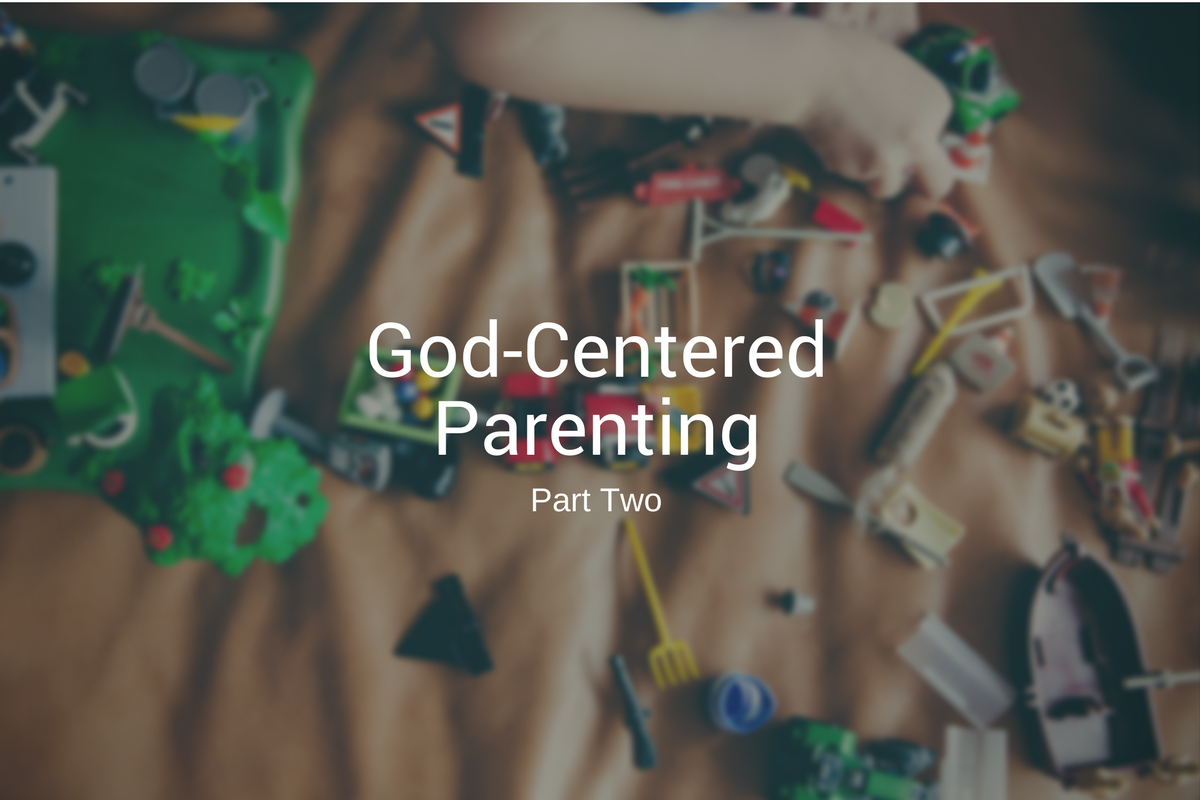 This is the second part of a three-part series on parenting by Pastor Wayne Hu. Click here for Part One. Join us next week for the conclusion of this series!
"Can we FaceTime with Jesus? Where is God's house? How do we get to heaven…in a plane? in a car? on a spaceship?" These are some of my favorite (and theologically difficult!) questions that my children have asked Mel and I in recent years as we have taught them about life, technology and being with Jesus.
Although it is definitely not easy to answer their questions (many times Mel will look at me with a smile and jokingly ask, "So what's the answer, Children's Pastor?"), it is always an adventure to try to explain spiritual concepts to our children as well as an encouragement to see that they actually are processing what we are discussing.
Continuing this discussion on having a God-centered vision in parenting, I believe one of the most effective ways to help our children have a God-centered vision in their lives is to simply talk about God – throughout the day and in all different spheres of life. The more we talk about God, the more we and our children will think about God. And the more our children think about God, the more questions they will ask about God, providing strategic opportunities for us to help grow their vision and understanding of God. What this means for us as parents is that instead of dismissing our children's questions, we must always welcome them and seize those precious moments to shape their views and ideas about life and especially about God.
"I believe one of the most effective ways to help our children have a God-centered vision in their lives is to simply talk about God."
The famous parenting passage in Deuteronomy 6 provides us some key insights in this area. After instructing Israel with the greatest commandment to love God with all their heart, soul, and might, God says in verse 7, "You shall teach them diligently to your children, and shall talk of them when you sit in your house, and when you walk by the way, and when you lie down, and when you rise." Consequently, the goal of Christian parenting is to shepherd our children to love God in everything that they do and wherever they are – at school, at the mall, at home, on the basketball court, on social media – and one of the simplest ways we can accomplish that goal is to talk more often about how and why God matters in all these situations.
Author Paul Tripp says it this way, "When you go to the petting zoo with your little girl, talk about the God who made each distinct characteristic of every single animal. When you bake bread, talk about how the rising of dough is just one of millions of physical, chemical processes that came out of the mind of God. When your child smells a fragrant flower, talk about how God created these smells and then gave us the organs in our body to take them in and enjoy them. When you're hiking with your son through the woods, talk about the One who created these huge organisms with arms that reach toward the heavens. When your child is sick, talk about the One who created all the delicate, interdependent systems of the body that work in complete harmony for us to be well. When your daughter is complaining about the rainy weather, talk about what an impossible job it would be to control the world's weather, yet God does it every day" (Awe, 164).
"Everywhere you look and everything that you experience is a potential opportunity to teach our children about who God is and what He has done for us."
Now if you're thinking, I'm not that eloquent and creative, do not fear! You can keep it very simple. Some of my favorite things to talk to my children about are how God created food to taste amazing (or at least have the potential to taste amazing!) – and how He didn't have to create food like this, but He wanted to because He is a good God and wanted to bless us in this very special way. When we are tired after a long day, I have talked to our children about the categorical differences between God as Creator and us as creation, how God is eternal and self-existent and does not need food or water or oxygen or sleep and therefore is always able to care and provide for us. There are times as well when Mel and I will talk to our children about God's work in our own lives and what God has been teaching us as we seek to follow and love Him.
If you're still not sure what to talk about, just take a look around you. Our God has created this world in such a way that it reveals Himself! Psalm 19:1-2 says, "The heavens declare the glory of God, and the sky above proclaims his handiwork. Day to day pours out speech, and night to night reveals knowledge." What this means is that we can constantly point our kids from the creation to the Creator and from the gifts to the Giver Himself. Everywhere you look and everything that you experience is a potential opportunity to teach our children about who God is and what He has done for us. Quoting Paul Tripp again, "We live in the middle of an awesome, never-ending glory display, and it is our job – and should be our joy – to point our children to this glory again and again day after day."
We should keep in mind, however, that talking and thinking about God will not come naturally to us and to our children. Because of our sinful hearts and the effects of living in this fallen world, we can look all around us and not see God at all! As Pastor John Piper has stated so well, "We today in America can scarcely begin to feel how God-ignoring we have become because it is the very air we breathe. We breathe God-ignoring air." In fact, our hearts are constantly prone to worship the creation rather than the Creator. Therefore, we must be in continual prayer for God's help to rescue us and our children from spiritual blindness and set aside specific times in our schedules to talk to our children about our amazing and awe-inspiring God. We must also make intentional efforts to channel our everyday conversations outward and upward. And finally, instead of attempting to do this on our own, we must be humble and willing to ask those around us for help in this exciting and challenging task of passing on a God-centered vision to the next generation.
Thanks and praise be to our loving, wise, and sovereign God who has blessed us with an abundance of opportunities to know Him and help our children know Him through His creation!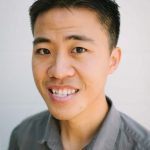 Wayne Hu (wayne@lighthousesouthbay.org) serves as an associate pastor in Children's Ministries and Small Groups Ministry. In his time at Lighthouse, he has come to appreciate the humility and servant hearts of the church leadership and members. His passion is to equip and encourage families to have a God-centered vision in their lives and in their parenting, and to help parents point their kids to Christ and to the gospel through planting God's Word in their hearts. Wayne loves spending time with his wife Melanie and their 3 kids, Caleb, Jocelyn, and Allison. He enjoys following his hometown San Francisco sports teams and trying out different types of Asian food and drinks.