Evangelism and Missions
Lighthouse's mission statement is "to worship God through fulfilling the Great Commission in the Spirit of the Great Commandment." The Great Commission is found in Matthew 28:18-20, which records Christ sending out his disciples to spread the Gospel to the ends of the earth. It is this task to which Lighthouse is committed: sharing the Gospel so people might turn away from their rebellion against God and embrace Jesus Christ as their Lord and Savior.
Lighthouse's evangelism ministry mission statement is "Live for Jesus passionately by sharing the gospel with urgency, so that the world may worship Him eternally."
Lighthouse exhorts its members to take up this evangelistic charge by:
Challenging believers to be transformed by God's Word so they will boldly proclaim the Gospel.
Equipping believers to competently proclaim the Gospel.
Providing believers with opportunities to frequently proclaim the Gospel.
Lighthouse focuses its evangelistic efforts in two different areas:
Local Evangelism – reaching the lost in the South Bay
Global Evangelism – reaching the lost around the world
Contact Gavin Kajikawa for more information.
Lighthouse joyfully supports several of its members as full-time missionaries. Our goal is that each Lighthouse missionary will be spurred on towards greater faithfulness because of the love, prayer, and provision of the church family. We hope that you will be part of that family.
Prayer meeting for our missionaries takes place on the 4th Sunday of every month at 10am in the Coffeehouse.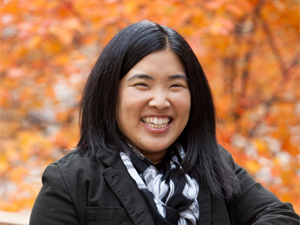 Erin K – East Asia / OMF
Erin is a full-time missionary working with OMF International in the area of mobilization. OMF International serves the people of East Asia with the love and Gospel of Jesus Christ. Erin mentors and disciples short-term workers upon their return from serving overseas and challenges individuals them as well as their churches to be strategically involved long-term in the six practices of missions – go, pray, send, mobilize, welcome, and learn. Visit the OMF International website to find out how you can support Erin.
Erin's Missionary Support Team is led by Yosh and Janine Amano.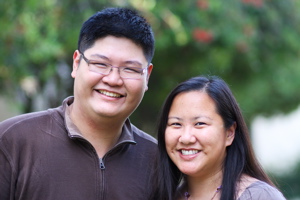 Dan Lim – South Bay / International Students, Inc.
Dan is a full-time missionary to international students attending colleges and universities in the South Bay. He is partnering with International Students, Inc. (ISI) so that the gospel of Jesus Christ may be shared with these internationals before they head back to their home countries. Learn more about Dan's ministry by visiting his homepage and supporting him financially.
Dan's Missionary Support Team consists of Paul Sawasaki (Leader), Jeff and Kim Hee, Tracy and Cathy Lee, and Jeff and Gwen Silva.
Praxis Team | Uganda
Chris Wong, James Kawakami, Caleb Cho, Joycelyn Tan, Hannah Kang, Sammy Lee, Christin Miyahira, Jenna Tomita, and Andy Yeung
May 3 – May 12, 2018
How To Support The Uganda STM:
Prayer: Pray for the team's hearts as they prepare for the trip, and that they would be humble in serving. Pray for travel mercies and that all the plans would go smoothly. Pray for team unity as they serve for the sake of the Gospel.
Financial Support: The team still needs to raise $9,000 of their financial goal. If you are able to, please consider supporting the team via check (through the Lighthouse offering) or online (through online-giving). Please be sure to designate "Missions – Uganda" in the memo.
Donating Items to Good Shepherd's Fold: The Uganda team will be serving at Good Shepherd's Fold, and will be bringing items for the children and missionaries living at the compound. Please consider donating new items for the team to take.
Nagoya and Niseko VBS Team | Japan
Mark and Christina Kato, Daichi and Joy Tsuruta, Cindy Kobayashi, Ken and Jen Shida
July 20 – August 6, 2018
This summer, Lighthouse will be sending another missions team to Nagoya and Niseko to partner with All Nations Fellowship Church and Niseko Church to help run Vacation Bible School. The team is made up of Mark and Christina Kato and family, Daichi and Joy Tsuruta, Cindy Kobayashi, and Ken and Jen Shida. They will be gone from July 20 to August 6, 2018. Please read their support letter for more specifics on the trip.
How To Support the Japan Team:
Prayer: Please pray for open hearts to the truth of the Gospel of Jesus Christ. Pray for the VBS kids (ages 4-11) and their family members who do not know Jesus. Please pray for friendships being built between Lighthouse and All Nations Fellowship church and Niseko Church. Please pray for the team's health, safety, wisdom, and overflowing love. Please pray for more ministry opportunities and how Lighthouse members can be involved in Japan missions.
Financial Support: Please consider supporting the Japan VBS Team financially! You can give via check (through the Lighthouse offering) with "Japan-Missions" in the memo or online
Cindy Kobayashi | Japan
Mission to the World
June 20 – July 20, 2018
Cindy will be partnering with Mission to the World to serve in Nagoya, Japan with Christ Bible Institute from June 20th – July 20th, 2018. Please read her support letter to see more specifics of her trip, as well as ways to support her.
How To Support Cindy:
Prayer: Please pray for her to learn more about how God is working in Japan. Please also pray for humility and good stewardship as she serves this summer.
Financial Support: If you would like to support Cindy financially, please send support through Mission to the World either by check (please see her support letter for details) or online here: https://www.mtw.org/missionaries/kobayashi-cindy
Kaitlyn Hirakawa | SE Asia
CRU (formerly Campus Crusade for Christ)
May 31 – July 3, 2018
Kaitlyn grew up at Lighthouse and is currently attending Arizona State University, majoring in accounting. She will be serving in SE Asia this summer with her campus fellowship; please read her support letter here.
Please consider partnering with her and supporting her on this mission trip to East Asia. There are three ways in which you can support:
Pray: Ask that God would open the eyes, ears, and hearts of the people in East Asia. Pray that God would be using me and the mission team to spread the gospel faithfully and fearlessly. And lastly, pray that the mission team would not be hindered by jet lag, sickness, or culture shock while we are serving in East Asia.
Give: To be able to go on this mission trip, I will need to raise $5,500 by May 21st. It will cover all my expenses including transportation, food, and housing. Would you prayerfully consider being part of my support team by contributing $50, $100, $200, or some other amount towards the cost of my summer mission with Cru in East Asia? If you would like to be part of my support team, please make a check out can make a monetary donation with a credit card through www.give.cru.org with the designation number 0983159.
Ask Questions: Get to know me and more about the East Asia summer mission, and see how God is using college students for His plans in East Asia.
Lizzi Lowe | Greece
June 1 – August 1, 2018
Lizzi is a recent graduate from Pepperdine University, and she is passionate about creating and deepening relationships, serving those who have none, seeking the truth in every situation she is in, and being a devoted follower of Christ.
Lizzi will will be doing ministry in Greece, serving Afghan and Iranian refugees. Her hope is to share the love of Jesus Christ, and the gospel message through these friendships. Please see her support letter to see how you can support her through prayer and financially.
She will need to raise $5,000 (includes airfare, housing/food, and ministry expenses).
Give by Check
Make checks payable to Elizabeth Lowe. Mail checks to:
3220 Las Faldas Drive, Fullerton CA 92835
Give by Venmo
@lizzilowe
Sachi Maeda | Uganda
Wheels for the World
July 19 – 29, 2018
Sachi will be returning to Uganda with Wheels for the World, part of the Joni and Friends Organization. Please read her support letter here.
Please consider partnering with her and supporting her on this mission trip to Uganda. There are two ways in which you can support:
Pray that if it is the Lord's will, we will acquire enough team members. Pray for Travel Mercies – Long flights & layovers. Pray for Safety-Traveling/In Country. Pray for Health – Last year I had a bad reaction to my malaria pills. Pray for the hearts of those we will be serving, that they would be open to hearing the Gospel. Pray for team unity
Give: Please consider giving if you are able to. For instructions on giving via check or money order, please see her support letter. To give online, please visit Sachi's page on the Joni and Friends website.