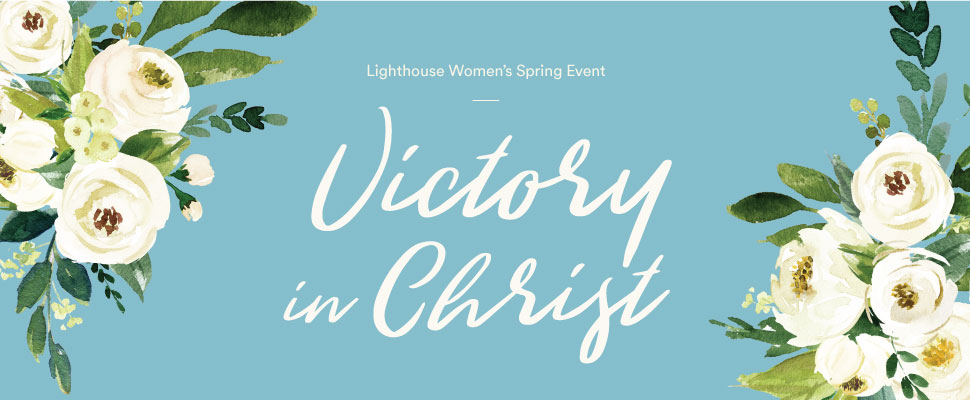 Come join us for our annual Women's Spring Event! Enjoy a time of fellowship and learning through teaching and seminars. This year we will learn about how your identity in Christ grants you victory over sin. Ladies will have the choice to pick 2 of the following 3 seminars:
Seminar: Victory over Fear & Anxiety (Aliza Hawkins)
One of our greatest blessings from victory over sin through Christ is that fear no longer has power over us. As women, so many things can create a daily struggle with anxiety, but thankfully God has given us practical solutions to choose faith over fear.
Seminar: Victory over Fear of Man/People Pleasing (Melanie Hu)
All of us struggle with the fear of man in different ways, whether we realize it or not. In this seminar, we'll explore what God's desire is for us and how only He can truly free us from the worship of others and ultimately ourselves so that we can love Him and love others the way we were created to.
Seminar: Victory over Discontentment (Ruthanne St. John)  
In this seminar, we will be exploring how the Gospel frees us from a restless spirit and brings joyful satisfaction through God's presence and providence.
All ladies college-aged and up are welcome. This is a child-free event. Cost for the event is $5.
Registration has closed.