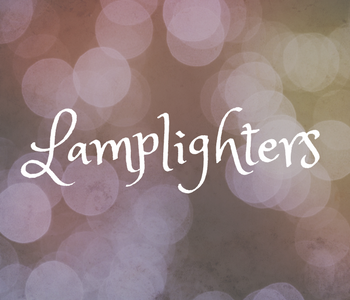 Lamplighters is a wonderful ministry where moms of preschool aged children and younger are able to gather weekly on Tuesday mornings to hear God's word and receive encouragement in their roles as mothers in this unique season. Through biblical teaching, small groups, and activities and outings, we hope to grow in wisdom and Christlikeness as we shepherd our children.
Lamplighter dates will be on Tuesdays from 9:30-11:30 AM September 12-November 14 (off on October 31). The cost is $40 per mom. Childcare is provided during meetings.
Because space is limited, Lighthouse members and regular attenders will be given priority registration from August 6 to August 20. Non-Lighthouse ladies may register prior to this, but their registration will be finalized on first-come, first-serve basis after August 20. Registration will close on August 27.
If you know that you will miss more than three meetings (e.g. due to travel plans, birth of a child, etc.) consider not participating in Lamplighters this season to accommodate others.
Question about Lamplighters in general? Contact Jee St. John at jeegotmail@gmail.com.
Questions about Lamplighters registration? Contact Jamie Lee at jamie.suzanne.lee@gmail.com
Lamplighters registration has closed. Thanks!