Fall 2017 Small Groups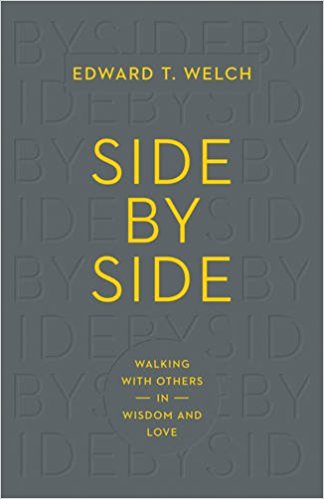 This fall, we'll be reading Ed Welch's Side by Side together in small groups! In this season of growth and busyness at Lighthouse, we need more than ever to know how to walk alongside one another, to encourage each other and to be encouraged in return. Author Ed Welch writes:
"This book identifies the skills we need to help one another.
It is for everyone – friends, parents, even neighbors.
Along the way we will find that God is pleased to use ordinary people, ordinary conversations, and extraordinary and wise love to do most of the heavy lifting in his kingdom.
The basic idea is that those who help best are the ones who both need help and give help. A healthy community is dependent on all of us being both. So the book is divided into two parts. The first part guides you in sharing your burdens; the second part guides you in bearing the burdens of others."
Sign ups will open on Sunday, August 20 at 6 PM.
| | | |
| --- | --- | --- |
| Week of… | Passage | Study Guide |
| September 3 | Opening Dinner | |
| September 10 | Chapter 1 | Word | PDF |
| September 17 | Chapters 2 and 3 |  Word | PDF |
| September 24 | Chapter 4 |  Word | PDF |
| October 1 | Off | |
| October 8 | Chapters 5 and 6 |  Word | PDF |
| October 15 | Chapter 7 |  Word | PDF |
| October 22 | Chapters 8 and 9 | Word | PDF |
| October 29 | Off | |
| November 5 | Chapters 10 and 11 |  Word | PDF |
| November 12 | Chapters 12 and 13 |  Word | PDF |
| November 19 | Off | |
| November 26 | Chapters 14 and 15 |  Word | PDF |
| December 3 | Chapters 16 and 17 |  Word | PDF |
| December 10 | Closing Dinner | |